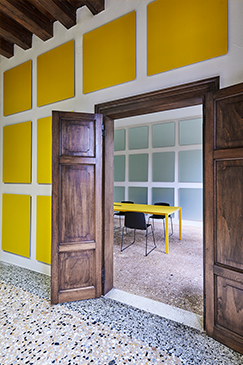 May 18, 2022 9:57 pm
Crash baggage's vibrant hq positions process and creativity front and center.
Housed in a 18th-century villa close to Venice, Crash Baggage's head office combines minimalist simplicity with total flexibility. Through interventions spanning understated to bold, the work space contrasts the luggage brand's disruptive energy with the building's unmistakably classical interior.
here would be the place for custom fields